NB: Images uploaded to this site will be deleted from within 30 days.
Its really easy to use this website. Just upload the photo, drag and drop the resizer and hit save.
1. Before Startng, Make sure that page has loaded completely
Wait for the page to load completely.Otherwise there will be problems.
2. Uploading File
Click on Choose File
3. Select File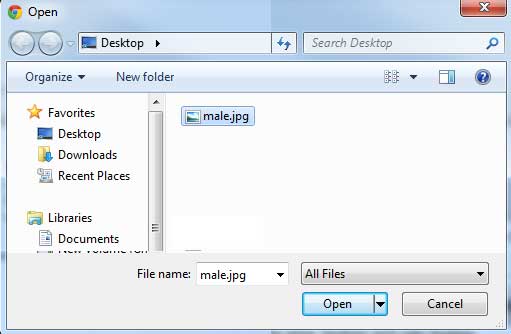 select a JPG or JPEG
4. Upload the file

Click on Upload
5. Select crop area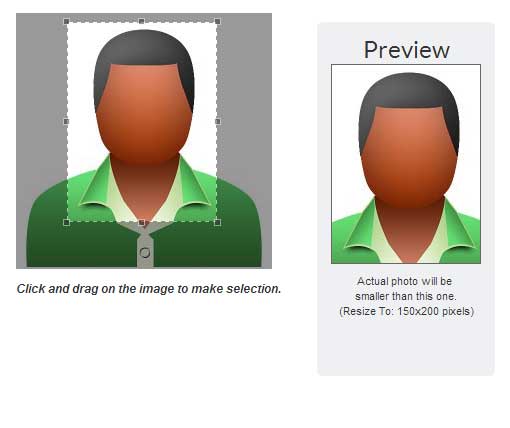 Click and drag on the image to make the selection.
Preview pane will display the crop area and information about the final image size
5.1 If there are aspect ratio issues, reload the page.

Sometimes, image mightnot resize properly. If this happens, just reload the page
and try again.
6. Optional Information (If required)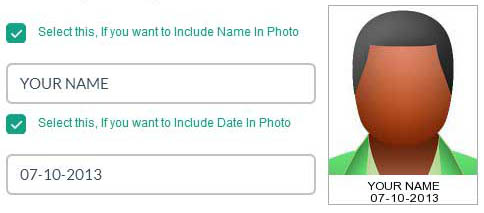 If selected, Information given in text boxes will appear on your image
This option is only available at Custom Resize page and Photo Resize for Kerala PSC Photo Resize page
7. Finish Cropping

Click on the button and the image will be ready for download.
8. Download File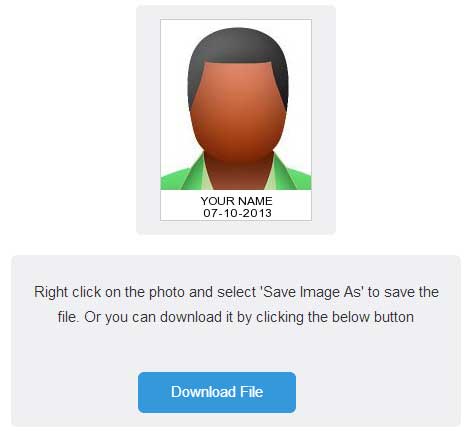 Right click on the photo and select 'Save Image As' to save the file. Or you can download it by clicking the download button button. File size of final image will be around 30KB(Max)